Ford Car Parts Department in Lexington Park, MD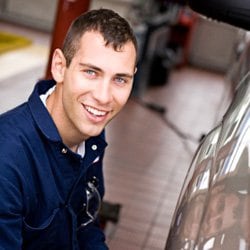 Thanks to our fantastic selection of Motorcraft parts and OEM accessories, we've got you covered. Whether you prefer to perform your own maintenance or simply want to customize your vehicle so it better reflects your personal style, be sure to check out our selection online or visit us in person to get your next purchase started. You can also work with our professional staff members who are always happy to help you find the exact items you need, and we'll even order them for you if we don't happen to have them in stock.
Popular Items
-Brake Pads
-Air Filters
-Rotors
-Floor Mats
-Spark Plugs
-Oil Filters
-Much More
We appreciate you taking the time to stop by. Be sure to also check out our special offers, where you'll find even more savings on the parts and accessories you want most. We update them frequently, so be sure to check in from time to time.
If you have any questions, would like to view our facility in person or want to make a purchase, feel free to visit us in person at 21575 Great Mills Road, Lexington Park, MD 20653. We look forward to serving our customers from California, St. Mary's City and Leonardtown.